GMC Oil Changes at Foundation GMC
A properly maintained engine means keeping a strict oil change schedule. Going too long between oil changes can put your engine at risk of performance issues, decreased fuel economy, and even costly engine damage. Foundation GMC is here to help drivers in the Wichita Falls, TX area get the most out of their engines with GM-certified oil change services. Learn more about our conventional, semi-synthetic, and synthetic oil change services here, and then make an appointment for service using our online scheduling tool at your convenience.
Oil Changes Services
Full Synthetic - Fully synthetic engine oil lasts considerably longer than conventional oil; it also keeps your engine cleaner and flows better in both hot and cold conditions.
Conventional - Made from refined crude oil, conventional engine oil keeps your engine's moving metal components lubricated so that they will not be damaged by friction.
Semi-Synthetic - This special blend of conventional and synthetic oil can provide some of the benefits of both: it's less expensive than full synthetic oil, but keeps your engine cleaner than conventional.
Diesel - If your vehicle has a diesel engine, it will require a special oil that has a different viscosity than oil meant for gas engines, as well as additional anti-wear additives.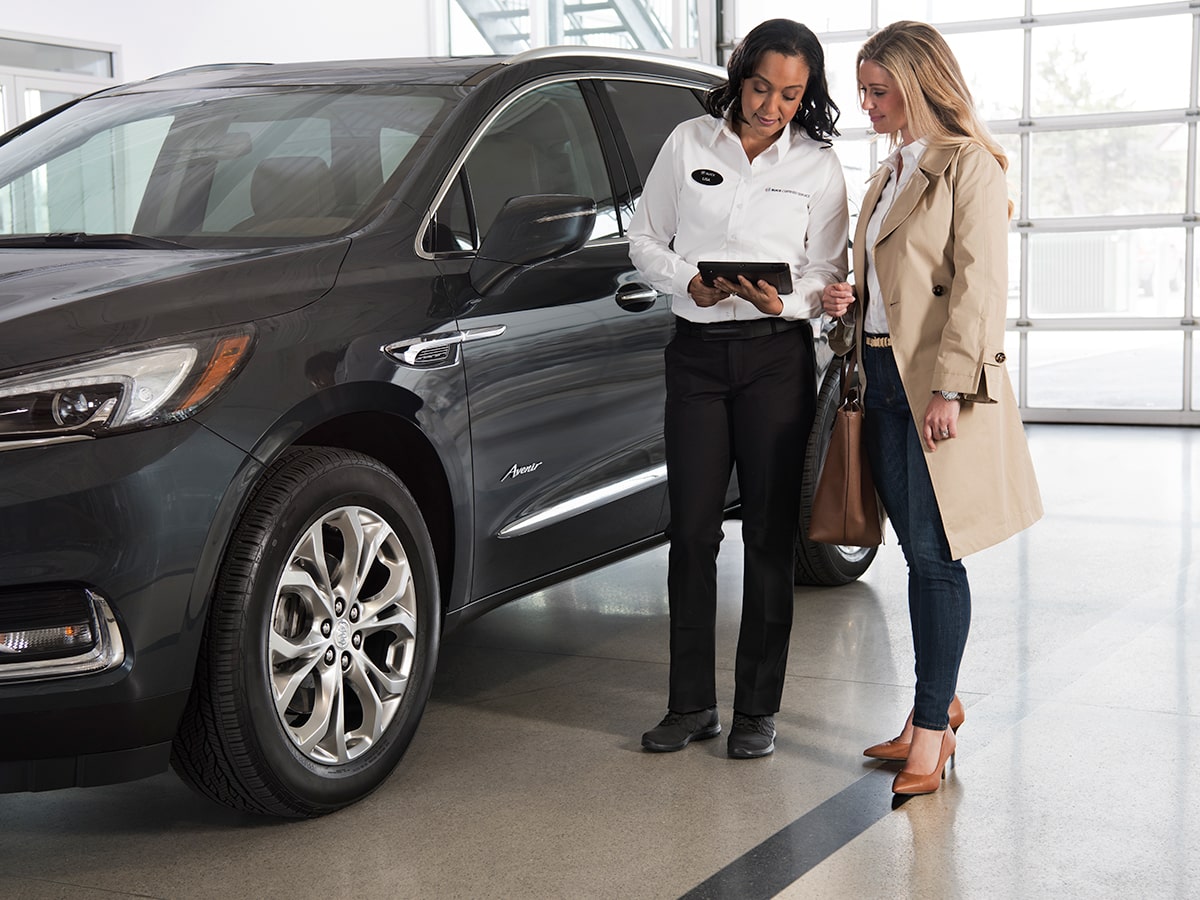 Foundation GMC Oil Change Services in Wichita Falls, TX
Oil plays a critical role in your engine's operation, lubricating its camshaft, pistons, and other internal components. This lubrication allows your engine parts to move as freely as needed, without any harmful friction or wear. The more you drive your vehicle, the more your oil will break down due to collecting dirt, metal shavings, and other particles. Regular oil changes are vital in ensuring that contaminated oil is exchanged with fresh oil before it can affect engine performance or cause damage. If you're looking for certified oil change services in Wichita Falls, TX, look no further than Foundation GMC. We use genuine OEM engine oil and filters to maintain your vehicle to the highest standards. Our service technicians have extensive experience performing synthetic, semi-synthetic, and conventional oil changes for all different types of vehicles, including the Enclave and GMC Yukon. For even more value, we invite you to view our current service specials for the chance to save on routine maintenance, including oil changes, tire rotations, windshield wiper blade replacements, and more.
Schedule Service
Schedule Certified Oil Change Services at Foundation GMC Near Jolly, TX
Trust our certified service technicians at Foundation GMC when it's time for an oil change. We offer easy online scheduling, a comfortable waiting area, monthly service specials, and more to deliver an unparalleled customer experience. Our service center is open Monday through Friday from 7:30 AM - 6:00 PM and from 7:30 AM - 1:00 PM on Saturdays. Find a time that suits you, and visit us at our state-of-the-art service center in Wichita Falls, TX, near Sheppard AFB and Pleasant Valley, TX.